Welcome
CoMotion at the University of Washington is the collaborative innovation hub dedicated to expanding the economic and societal impact of the UW community. By developing and connecting to local and global innovation ecosystems, CoMotion helps innovators achieve the greatest impact from their discoveries.
As part of UW CoMotion, CoMotion Labs provides a multi-industry labs system hosting startups inside and outside the UW community in IT, Engineering, Life Sciences, Medical Devices, Clean Tech and AR/VR. We average between 60 to 90 startups in our incubators at any given time. Our startups range from pre-seed to Series A, employing 2 to 15 people each, and are variously headed by students, faculty, and community leaders, with both new and seasoned entrepreneurs represented. CoMotion Labs removes barriers and increases connections to ensure our startups' optimal success in taking their innovations to impact.
The CoMotion Advisory Network, which includes Entrepreneurs-In-Residence (EIRs) and mentor, is here to help accelerator our startups in developing and scaling their businesses.

To learn more, select "For Advisors" or "For Startups" above.
Find an advisor today!
Access experts to help accelerate your startup.


Become an advisor!
Let's talk about how you can help.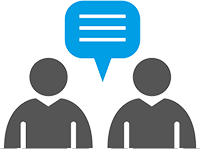 UW CoMotion: Your Innovation Partner
At CoMotion, we offer a variety of services and resources to support you and your innovation at all stages, from the time it is a germ of an idea until you are ready to navigate the complicated landscape of the marketplace as a start-up, and beyond.